Utilizing technology to find, attract, evaluate, choose, and recruit candidates for open positions is known as "digital hiring." The only option for businesses to stay on track with their hiring and overall business goals is to implement more digital hiring methods, especially in light of the current health crisis. 
It can be necessary to use tools that many firms have never used previously, such as career portals, mobile recruiting, online tests, social recruiting, and digital interviews.
Although the change may seem intimidating, the future of digital hiring is already here, so we've put together some essential advice to help you launch and improve your digital hiring process. 
1. Social Media Recruiting
Professionals spend a significant portion of their lives online in this digital (and now remote!) working environment. Your company can reach applicants by being visible on the appropriate digital platforms, where they are already spending a lot of time.
You can attract a sizable number of candidates that you would not otherwise be able to by using social media networks for the recruitment like LinkedIn, Facebook, Instagram, and Twitter. As opposed to cold calling or emailing, interacting on these platforms might feel more natural and aid your staff in building relationships in less stressful situations.
For long-term cohesiveness and relevance, the best methods include sending potential candidates direct messages on Facebook, tweeting links to available positions using relevant hashtags, and producing shareable video material for YouTube or Instagram that showcases your company's mission and culture in an easily digestible way. 
At the very least, you'll use these social channels to better understand applicants' interests and backgrounds in order to tweak messaging to increase engagement and personalization if you want to keep reaching out to them on more conventional platforms.
2. Mobile-Friendly Careers Site
In a recent Glassdoor study, it was shown that 89% of the 1,000 job seekers used their mobile devices at some point in the job search process. Because so many job searchers conduct their searches in this manner, companies must ensure that their websites are mobile-friendly in order to swiftly attract all interested individuals. 
Having it configured so that pages do not require excessive panning or scrolling in order to get the information important to the application implies much more than simply being able to view it on mobile devices. 
To increase completion rates, even small details like making the "Apply" button stand out from the background and making the needed fields clear to read can make a big difference. If you have any graphics or photos at the top or bottom of the page, think about removing them because longer pages will just turn away candidates. 
3. Digital Interviewing
Instead of speaking live, candidates who participate in digital interviews—not to be confused with 2-way online interviews—record their answers to a set of preset questions for the hiring team to analyze later. 
Digital interviews are not just one of the only interview options when working remotely, but they are also generally the most effective and impartial option. For instance, by employing this method of interviewing, firms can, for instance, acquire the following three crucial benefits:
 Efficiency: The back-and-forth scheduling of the interview and the necessity for many live phone screens by recruiters are both eliminated by the digital interview. The time it takes to hire a candidate will be shortened because recruiters can observe and assess more interviews on their own schedule. Our interview platform requires minimal configuration and has a 90% completion rate across our global clients.‍
Flexibility: Considering the spread of infectious diseases and travel restrictions, candidates can complete the digital interview procedure from the comfort of their own homes. Our digital interview platform is one-way, so candidates may record their responses on their own time and in their own space, and recruiters can examine and assess them whenever it is most convenient for them. Candidates can choose to hide their camera and timer while they are recording, practice using our system as often as they like, and re-record each response once if necessary.
Standardization: In a typical interview, discussions with candidates can go in any direction, and the whole experience is mostly influenced by the interviewer. With our digital interview, however, recruiters may videotape themselves asking the questions in advance, assuring fairness and rigor throughout the process. This way, all candidates are given the same set of questions in exactly the same way. By linking each question with a capability and its behavioral anchors that are pertinent to the business or role, pymetrics further reduces bias when recruiters evaluate prospects.
4. Give Feedback!
Most job seekers nowadays are familiar with the phrase "resume black hole," which describes the depressing and unsettling chasm into which applications frequently sink, presumably never to be seen again. 
After submitting an application, up to 50% of candidates never hear anything back. It might be difficult to keep from taking this personally and getting quite frustrated. As more candidates turn to the internet to air their complaints, this could eventually damage your company's brand. Additionally, keep in mind that your applicants are probably also your customers because their experiences with your business directly affect how they perceive your brand.
Feedback can come in a variety of sizes and shapes, but it is always an important part of the hiring process, and there are plenty of digital tools out there that make it simple. Something is always preferable to nothing, even if it's just a brief email confirming that an application has been received and is being reviewed or updating the applicant that the application process has slowed and they should expect a response in some amount of time.
While it may not always be possible to provide every candidate with individual feedback after they finish a digital assessment or interview, there are solutions like Pymetrics that can automate feedback in a highly tailored fashion.
Candidates receive a report called the Pymetrics Profile that details their characteristics. The report aims to maximize openness, present actionable and workplace- applicable insights, and give the user an overview of what we learned about them during our assessment. The fact that it offers users a special, helpful, and educational experience makes it stand out from the competition and serves as a major point of engagement for them.
5. Ask for Feedback!
Since the digital world is always changing and is unfamiliar to all of us, it is crucial to get open input from job seekers on how the application process might be made more positive. This can be done by offering quick, optional surveys (5 questions maximum) at various stages of the process to increase completion rates, especially if they come after the applicant has been turned down for the position.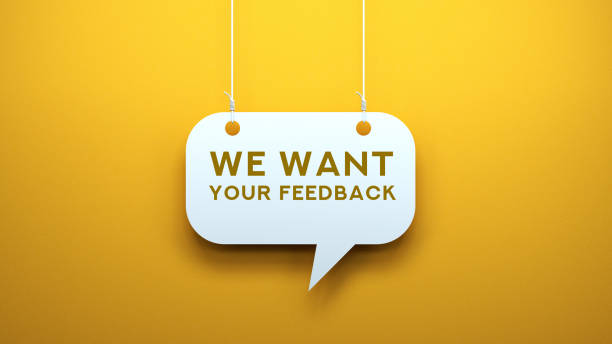 Be sure to underline how much you value their input and that you will examine it carefully moving forward. Once you have comments and ideas to examine, discover the major themes and consider how you may gradually improve your plan. Remember that even seemingly small changes to the candidate's experience can have a huge and positive impact! 
Conclusion
These are just some of the crucial things you can implement to have a strong digital recruitment strategy. Making sure your organization has a solid structure in place is essential to your employment process as digital recruitment tactics proliferate among the workforce after the epidemic. Pragna Solutions has been upskilling the teams to follow best practices and to help candidates to have great experience through the process.